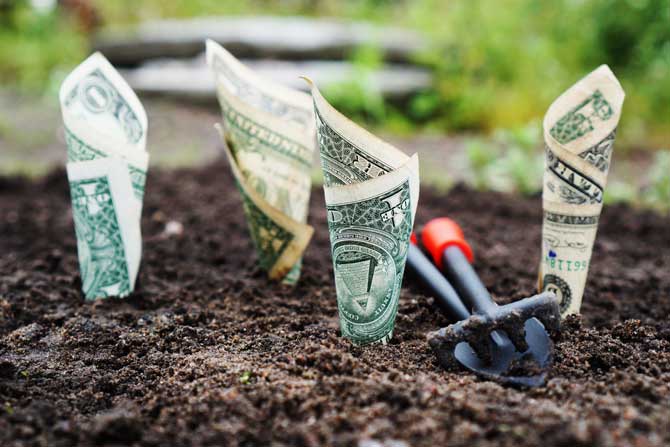 Being a small business will usually mean you're working with a small marketing budget – and that means making sure every dollar is spent smartly and you will have to fit in the budget the task of running a small business website.  The age-old questions, PPC or SEO can often be a tricky one to answer, especially when there is a clear need to ensure precious marketing funds are not wasted. If you're struggling with this same dilemma, read on as we discuss where your budget is best spent.
PPC: The Pros
It's quick
PPC is a particularly attractive option if you're a new company looking for ways to drive instant traffic to your small business website. You can be up and running in under an hour with a prominent position on page one of Google. If you have a product that you need to shift, want a way to quickly generate orders or a special offer or occasion to maximize, it's the work of minutes to input a few relevant keywords, create ad text and claim your slice of Google real estate.
You'll gather useful data
One of the great things about paid search advertising is the wealth of data it generates. This is intelligence that you can use in other areas of your marketing. After just a day or two of running a PPC ad, you'll be able to determine which keywords people search for the most, what they click on the most, the type of products and services they're most interested in, what an average cost per conversion will take out of your budget and so on. That data is invaluable and gives you a clear picture of your customer's search habits and preferences. The information you receive from this will be useful in your overall SEO strategy.  Right away you have removed weeks if not months of guesswork and can feed all of that data into your SEO, social media, content writing and a range of other marketing activity.
You control it
Because paid search operated on an auction system and you set your budget, the amount you spend is entirely under your control. You also select the keywords your ad is triggered by, so you'll only appear for those searches you deem to be most important, and you can turn your campaign on and off at will. . This flexibility is perfect for limited time promotions and puts you in total control of your small business website budget.
PPC: The Cons
It's expensive
Paid search operates on a pay to play basis. So you'll pay each time someone clicks on your advertisment or your ad shows (depending on your budget settings). That means it can get very expensive, very fast. Many small businesses find that they simply can't afford to carry out PPC advertising because the cost of just a few clicks can decimate a more modest budget.
It's temporary
When your PPC budget runs out, or you elect to pause your campaign, your ads disappear. There is no legacy of your company in the paid search display so no matter how much money you invest, you'll always need to keep spending more to remain visible.
SEO: The Pros
It's cheaper (long term)
Because you don't pay each time someone clicks on your organic search position, you don't need to allocate a keyword budget or assign a massive spend on an indefinite basis merely to remain visible through the day. This can make it much more cost effective than PPC for your small business website in the long term.
It's longer lasting
Organic search positions are built up gradually over time so, unlike PPC, your rankings won't suddenly vanish into thin air if you hit pause on your SEO activity for a while.
Some consumers distrust ads
Millennials and Generation Z consumers are more distrustful of ads and sponsored messaging than any generation before them. That means they are inherently suspicious of ads and much more likely to rely on their sense of discovery to source brands and products they like. SEO feeds into this mindset and can seem to be a more authentic measure of trust than a space which is bought and paid for in the sponsored listings.  Any website designer worth her weight will surely have sound advice to offer.
SEO: The Cons
It takes much longer
As a top Long Island SEO company, we want to set your expectations from the start. That means you must realize that SEO takes much longer to bear fruit than PPC. Where your PPC campaign can be up and running in minutes, SEO can take up to 12 months to even begin to show a return. Google advises webmasters to allow between six and 12 months to see any change after initiating SEO activity so it's an option for the long haul.
You have no control
While you can focus on creating optimized content around specific keywords, you have no real power as to what search terms your brand appears for the organic listings. This can be problematic when negative reviews appear, or your higher positions are far less lucrative products.
It takes expert know-how
Google famously refuses to divulge the workings of its ranking algorithms, but we do know that there are thousands of factors at play. SEO can be incredibly complex so you'll need expert help to make this option work for you.
Our advice?
Our advice is to use PPC and SEO in tandem. The knowledge you gain from PPC advertising can aid with SEO keyword focus, and while SEO is taking time to gather momentum, PPC can be directing traffic to your site in the meantime.  If you're looking for a reliable website designer to manage your small business website, give us a call.  As an SEO company NYC, we can help you determine the best use for your budget in line with your business goals. Call or email us to find out more.
516-883-3851