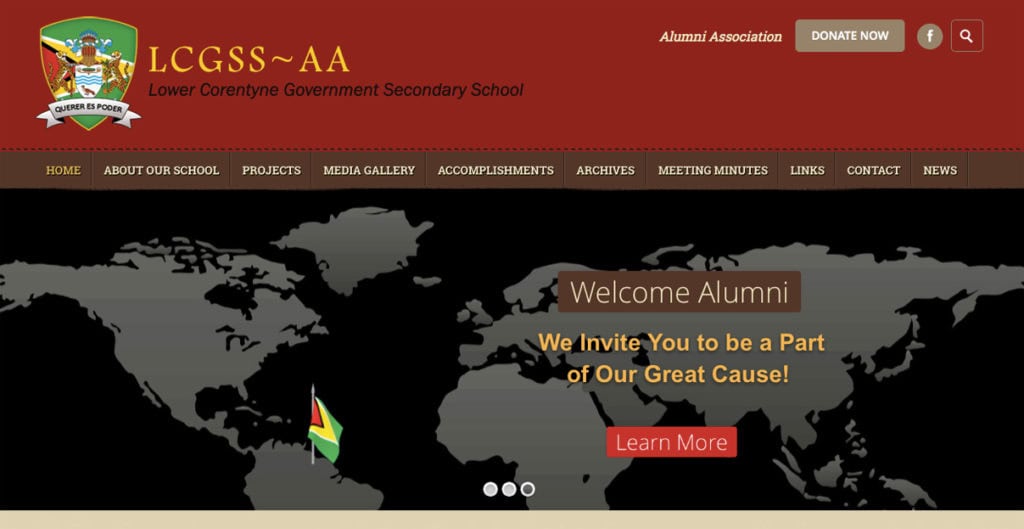 The Lower Corentyne Government Secondary School Alumni Association is a nonprofit organization based here in Manhasset, NY.
An organizer from the association contacted Hummingbird Web Design for the re-design of their website which was first built in 2009. The website was outdated and navigation was difficult.  There were other challenging aspects of the project, one being the tremendous amount of archived posts. We choose a responsive WordPress theme that beautifully displays all content performing well on mobile devices.
Check it out and – learn a thing or two about Guyana.
[et-button-white label="Visit Re-Designed Site" link="http://www.lcgss-aa.org/"]
[et-button-white label="See More of Our Websites" link="/our-clients"]
This is a screenshot of the old website.