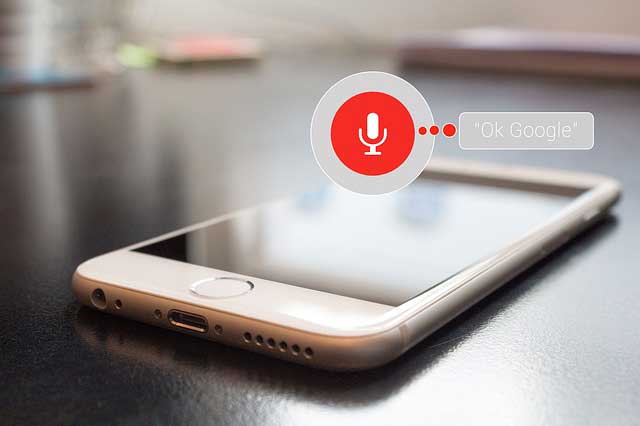 By now, it should be clear to everyone in the know that voice search isn't a trend that's going to subside. With mobile device users in the majority when it comes  to surfing the internet and shopping online, voice is only going to grow in popularity. The importance of voice search is obvious as we move ahead. For your small business website, it is of paramount importance that you know what this means for SEO, web page development, and how you'll need to adapt to this new frontier.
Featured Snippets are Vital for a small business website
When Google Assistant or Google Home answers a query from a user, the device typically reads from featured snippets to best answer the question posed. For your small business website, this signifies a need to provide targeted, precise featured snippets that best convey who you are and what you do. Moreover, these snippets need to engage and entice the user.  And that's no easy task when you have a limited amount of words to work with.
One of the critical approaches is to ensure you answer questions, rather than use tried-and-tested keywords. When people use voice search, they do so with questions.  It's important to know the relevant questions people ask to reach the right audience. Using something like Answer the Public will give you a good insight into these queries, enabling you to tailor your content to an already interested audience. This is very similar to the same keyword research you might undertake regularly, just slanted towards an audience talking rather than typing their query.
Local SEO is Important for Voice Search
39% of voice-activated technology owners search for local information like store location and opening hours, so having your site optimized for voice search is becoming more important with each passing day.
Use the Google My Business platform to build a local presence and optimize the copy of your site to reflect your location. Using the right keywords and phrases in meta descriptions, tags and content is vital but again, you'll need to use natural conversational language rather than the truncated keywords that might bring you success in the normal search results.
If you're not sure how to best to tackle web page development for voice users, it's well worth calling in expert help to ensure you aren't missing out on lucrative voice search visibility.
Site Speed Matters for a Small Business Website
A recent Backlinko study found that the leading voice search results, on average, load much faster than most other web pages.
When Google revealed its intention to use page load speed as a ranking factor for mobile search results back in January, many people weren't sure how this would affect voice SEO and rankings. But now the data is clear. Google prioritizes sites with quick load speeds over slower offerings. Whatever Google's reasons for doing so, it's most likely to provide the best possible experience for voice search users and make the service seem flawless. This means that a quick loading website is vital for good voice search performance.
In order to meet these demands, it might be worth seeking out professional help. Implement a custom web design for your small business website that puts a strong emphasis on speed and responsiveness. These are the areas Google prizes above all else, and it's vital to ensure you meet these requirements.
If you need help or guidance with voice search and its SEO implications, get in touch today and see how we can help.